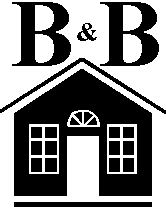 Home Page
Accommodation
Activities
Map Page
Bookings
Contact Us
Links Page



Home Page | Accommodation | Activities | Map Page | Bookings | Contact Us | Links Page



If you feel that you have a website that might mutually benefit from exchange links please follow the instructions below.
Company Name / Title
Description of your business
Web Link

Tsitsikamma Falls Adventure Park is a well placed stopover along the Garden Route in the heart of the Tsitsikamma (Stormsriver), halfway between Jeffrey's Bay and Knysna. Has B&B, Self Catering, Conference and Adventure facilities.(Include Ziplines or foefie slides) over 3 Waterfalls, Quad Biking, hiking, kloofing, trekking, abseiling, team building etc.

http://www.studentflights.co.uk
Coffs Harbour
"The complete guide to travel, accommodation and
real estate in the Coffs Harbour & Hinterland area. "
http://www.coffsharbourspot.com.au/
Team Hummer
http://www.hummerexpeditions.com
Cape Town Accommodation

Sleeping Out offers South Africa accommodation including Cape Town, Johannesburg, Pretoria, Garden Route etc and provides pictures, editorial, rates, facilities, map with directions and on-line booking.
http://www.sleeping-out.co.za/Cape-Town-accommodation.asp
If you are interested in exchanging reciprocal links (free of charge) feel free to send the webmaster an E-Mail ( gabriel@bdmail.co.za ). It is upon the webmasters discretion whether a site is suitable to exchange links with. The following detail must be include in your E-mail: Company Name, a short description of your business (less than 150 characters) and a active URL: e.g. http://www.tsitsikammaadventure.co.za or http://www.witelsguesthouse.co.za It is advisory that you link us to your site using one of the above URL's before sending an e-mail, this would be in your favor to do so.

<![if !vml]>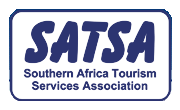 <![endif]>